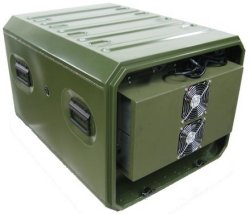 Thermoelectric coolers keep hot electronics cool
Solid state construction is extremely reliable with long life span
Cooling power from 200 – 3,000 BTU/H
Effective in ambient temperatures to 60° C (140° F); ask about higher ambient models
Reverse operation to heat electronics in extreme cold
Digital controller and remote monitoring optional
A variety of AC and DC power configurations are available
The configuration of an air conditioned case depends on several factors. To make an accurate recommendation, submit a request on the right. Or, call 1.888.880.7728 to speak with a sales engineer.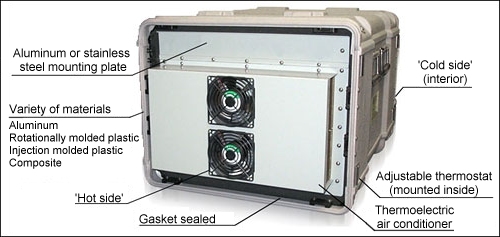 Our thermoelectric cooled rackmount cases protect equipment during shipment and operation and prevent your sensitive electronics from overheating. These units circulate cool air through the interior of the case and expel warm air into the ambient environment. They range from 200 to 3,000 BTU/HR and are powered from either an AC or DC source. Thermoelectric coolers have NO compressor, refrigerants or filters. This results in reliable, maintenance-free, long-term operation. Thermoelectric cooled cases are rugged, durable, portable, stackable, impact-resistant, corrosion-resistant and tested to stringent military standards (certain models).
Thermoelectic Mounting Options
Thermoelectric air conditioners can be integrated into nearly any style of transit case. Choose from a number of positions and combinations: vertical, horizontal, flush or recessed. Multiple units may be combined for additional cooling.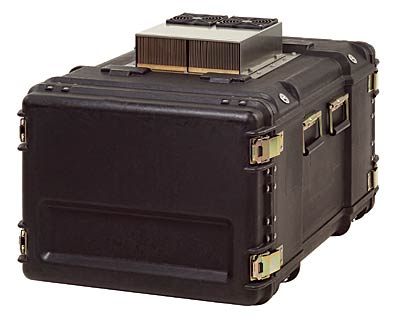 Top Mount, Recessed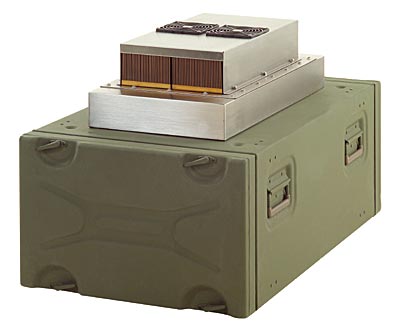 Top Mount, Flush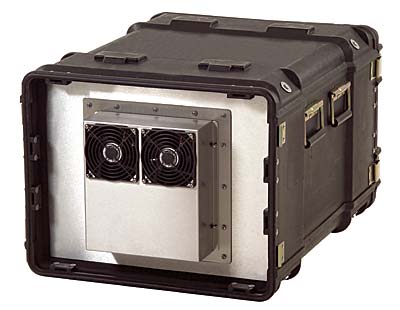 Rack mount, Recessed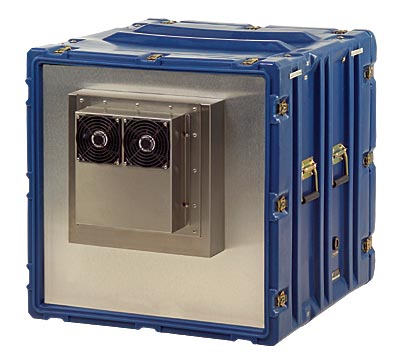 Rackmount, Flush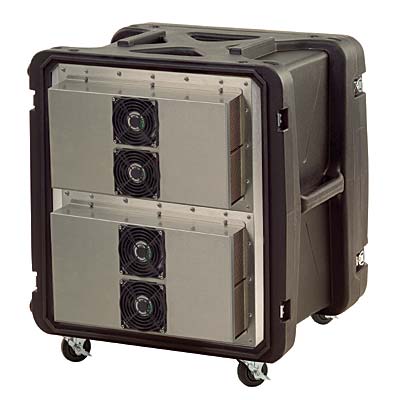 Dual Mount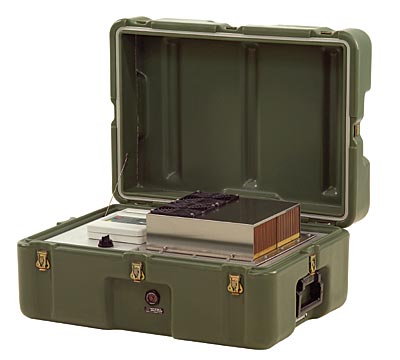 Instrument Panel Mount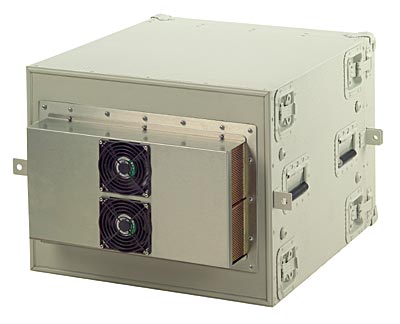 Lid Mount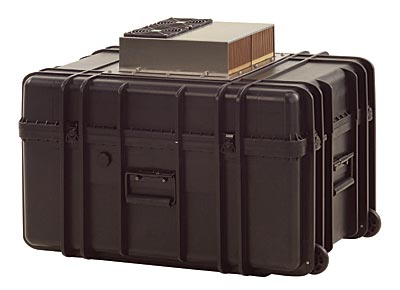 Top Mount, Flush and Horizontal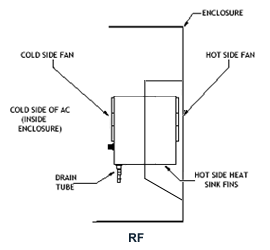 Recessed Frame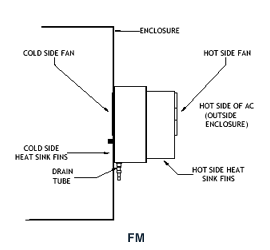 Flush-mount (200 BTU only)
Through-mount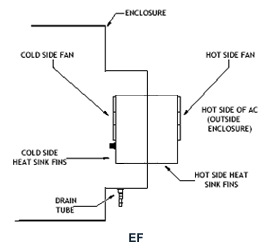 Extension Frame (400 BTU and larger)
Contact Sierra Cases today to learn more about thermoelectric cooling options.