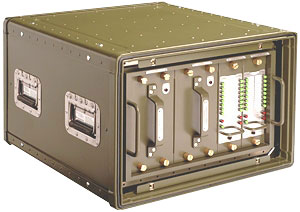 When a standard aluminum case isn't the right fit, design one that is.  Aluminum cases are easily customized. Virtually any type of modification is available. Need to create an exact size? Unique sizes can be manufactured without significant tooling costs. Choose from a variety of finishes and colors. Latches, handles, hinges, gaskets, strap loops, stay bolts and locks may be installed, substituted or removed. A case that will operate electronics will need to support power, I/O and network cabling. Connector panels - fixed or hinged - may be mounted into the case body to allow access to internal cabling.  To cool hot electronics, an aluminum case can be ventilated with hole patterns, louvers or air conditioning units.
Our Modifications and Services:
Unique sizes, configurations, colors and interiors
Shock isolation matched to payloads
Reinforcing to accommodate loads greater than 1000 lbs.
Testing to meet military standards
Ventilation and air conditioning systems
TEMPEST and EMC shielding
For pricing and more information, please fill out and submit the Request a Quote form on the right. Or, call 1.888.880.7728 to speak with our case experts.
Examples of Custom Aluminum Cases
Many applications require more than an off-the-shelf case. Sierra Cases and our partners have the expertise to design and build the right aluminum case to fit your exact specifications. Below are examples of custom engineered aluminum cases.
Aluminum rack mount case with air conditioner and connector panel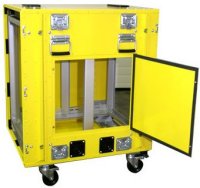 Custom rack mount case with hinged access panel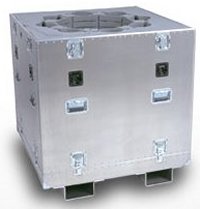 Custom aluminum enclosure with fork lift skids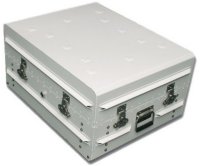 MIL-STD-648 and MIL-STD-810 rated case with EMI/RFI shielding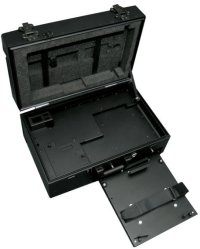 Ruggedized laptop case with custom interior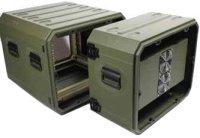 Rackmount case with thermoelectric Cooler Collar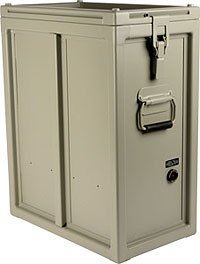 Modular aluminum case engineered to size and military specification
For a quote, please submit a custom case request using the form on the right. Or, call
1.888.880.7728

to speak with our case experts.
Save time and money on your custom aluminum case, contact Sierra Cases today.