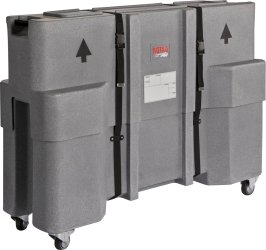 We bring our engineering expertise into every custom case project. When an off-the-shelf case isn't the right fit, we will work with your team to design a solution that is. Our customized cases meet the toughest shipping and handling requirements. We offer several types and styles: rotational molded polyethylene plastic, fabricated flight cases, vacuum forming, molded EVA, hybrid (rigid and soft materials) and sewn.
For a quote or to ask questions, please submit a custom case request using the form on the right. Or, call 1.888.880.7728 to speak with a case expert.
More about Custom Cases
Sierra Cases and the Industrial/OEM division of Gator Cases offer the perfect packaging solution to safely transport and store your delicate equipment. Our team takes pride in being your design experts. We listen to your needs then create an innovative case solution.
We won't take an existing case and make it work. We craft an original case, as opposed to modifying an off-the-shelf case. The Gator Cases staff includes on-site industrial engineers who work with your design team to bring your product packaging needs and ideas to life.
Additionally, we can build a custom case in large volume as cheaply—or, sometimes, even more cheaply—as a standard case from another manufacturer.
The best part of a custom case is that you can private label it by adding special features such as logos and specific colors for your own branding purposes.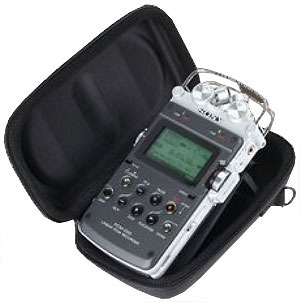 Custom cases for handheld devices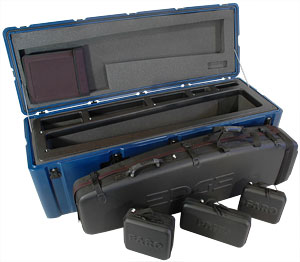 Custom designs by Gator Cases
What Custom Cases Can We Do?
Rotational Molding
Constructed from extremely durable high-density polyethylene (HDPE)
Low tooling costs compared to injection or blow molded processes
Various thicknesses, colors and textures available
Made in the USA (manufacturing is located in Grabill, Indiana)
Suitable for extreme applications
Fabricated Flight Cases
Durable ABS polyethylene plastic panels laminated to heavy-duty plywood
Steel rivets secures aluminum extrusions to walls
Available in 5mm – 9mm thicknesses
Meets Air Transport Association (ATA) Specification 300
Vacuum Forming
Lightweight molded cases utilizing both ABS and HDPE plastic
Extruded plastic sheets allows for various colors and textures
Custom foam interiors available
EVA Cases
Molded EVA exterior creates moderate rigidity
Interior options include foam nests and custom operational interiors
Many stylish external textures and colors available
Lightweight Hybrid Cases
Combination of rigid and soft materials
Lightweight and strong
Cost effective
Cut & Sewn
Wide selection of styles, fabrics and interior options
Private labeling through silk-screen, embroidery, dye sublimation and logo badges
Save time and money on your next project. Contact Sierra Cases today.